Affordable

Yoga Retreats in Rishikesh - Starlim India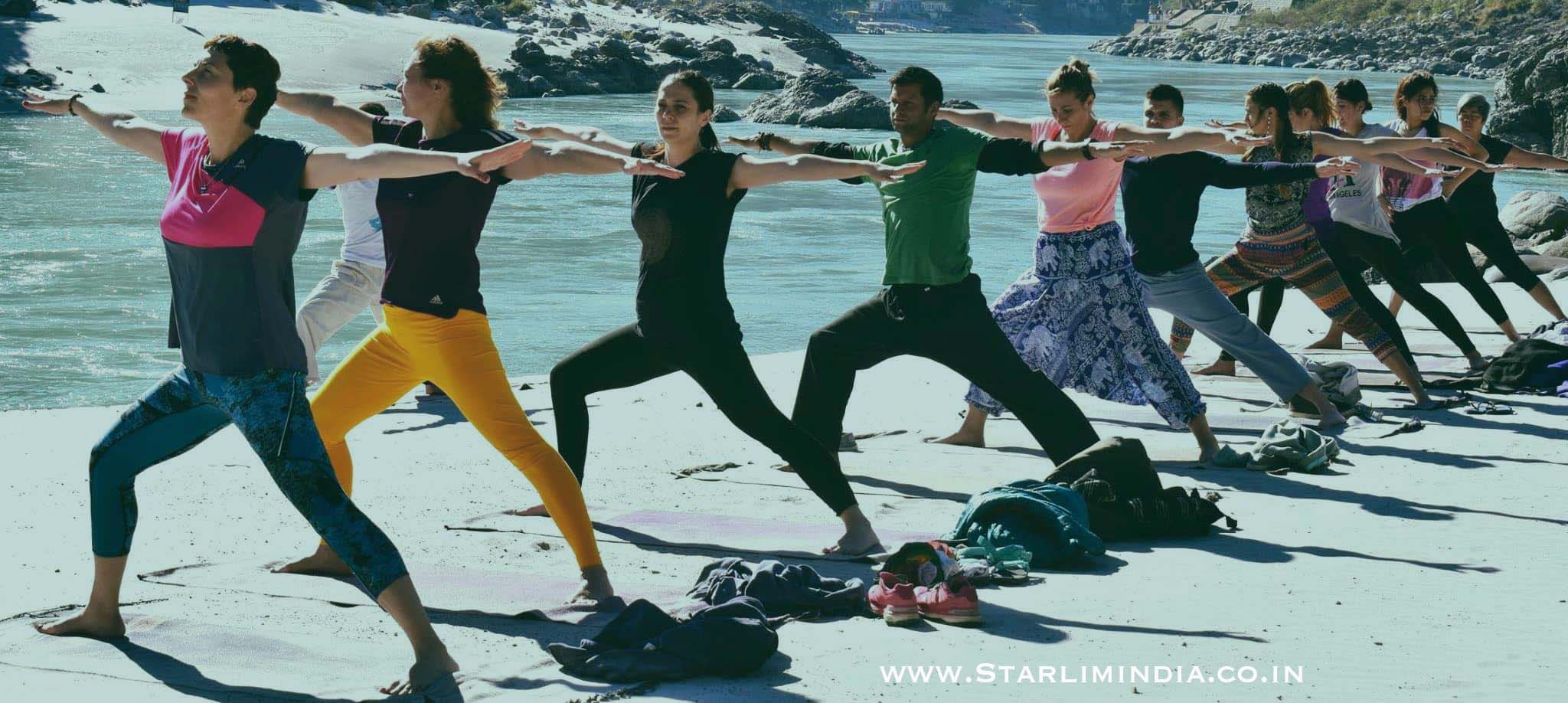 If you have ever wondered what it would be like to enjoy complete stillness, relaxation and rejuvenation then you need to go on a Yoga Retreat in Rishikesh. Yoga Retreats in Rishikesh are immensely popular because they are affordable and yet allow you to get away from the everyday stressful life and that too in the Himalayan foothills.

Starlim India offers one and two-week yoga retreats in Rishikesh India with complimentary Ayurveda massages, healthy satvik food, and recreation activities like white water rafting, trekking, and local sightseeing. What we aim for at Starlim is to ensure that you have an affordable yoga retreat and yet are able to enhance your overall health when you are here with us.
What Yoga Retreats in India Offer: Mahatma Yoga Ashram
Yoga Retreats in Rishikesh are a good combination of yoga, meditation, relaxation, and fun activities. Starlim India conducts the Yoga Retreats at Rishikesh with a team of qualified yoga teachers who teach basic yoga and meditation during the Yoga Retreats. It is the best way to get to know the basic yoga poses and pranayama so when you go back home you can still continue to feel the relaxing effects they bring you. The yoga retreat could open up new doors of awareness in you and you might even take up yoga professionally. If not, then you can certainly strengthen your body and mind as that will help get you more out of life. You would definitely have learnt the secret of keeping your mind still and your body relaxed.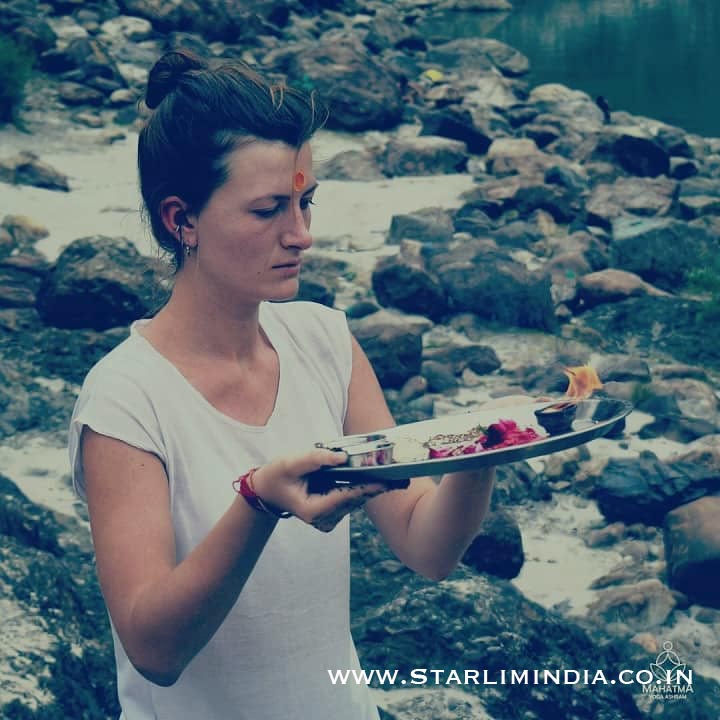 Why go for Yoga Retreat in Rishikesh?
Yoga Retreats in Rishikesh at Starlim India are quite affordable and they include modern residential facilities. The holistic vegetarians meals provided here are meant to nourish your body and cleanse it of all impurities. The peaceful and clean environment at the ashram is an added bonus as you will enjoy nature first hand and breathe in the pure and fresh Himalayan air. We also provide personalised yoga taught by certified and fully experienced yoga instructors. You will gain by talking to them and discussing issues that affect you deep down. The spiritual atmosphere that pervades everything in Rishikesh also adds value to the Yoga Retreat as it brings solace and peace. Once you return to your daily routine, after spending a week or two at a Yoga Retreat at Rishikesh in the Himalayas you will feel totally enriched with new energy and calmness of mind.
Dates For Two Weeks Yoga Retreats in Rishikesh, India (2019)
| Dates | Status | Price |
| --- | --- | --- |
| ➢ 11 Feb 2019 to 24 Feb 2019 | Booking Open | $ 700 USD |
| ➢ 11 Mar 2019 to 24 Mar 2019 | Booking Open | $ 700 USD |
| ➢ 08 Apr 2019 to 21 Apr 2019 | Booking Open | $ 700 USD |
Booking Procedure: Yoga Retreats in India - Starlim India
Booking amount i.e. 20 % is a non-refundable advance towards the course fee. After receiving your application, we'll send you an invoice through PayPal containing all the relevant details about the payments required. Once your payment is processed, a booking confirmation will be sent to you through email. In case, you are unable to attend our course as per your booking, you can opt for our next course as per our schedule, within 6 months from the date of your current booking. The remaining fee needs to be paid upon your arrival at our center. Fee once paid will not be refunded.
Yoga Retreats in Rishikesh:
Daily Schedule
» 05:30 a.m. :: Wake Up
» 06:00 a.m. to 06:30 a.m. :: Mantra Chanting
» 07:00 a.m. to 07:30 a.m :: Yogic Purification and breathing Body Movement (Mon, Thur, Sat )
» 07:00 a.m. to 07:30 a.m :: Pranayama (Breathing Exercise on Tue, Wed, Fri)
» 07:30 a.m. :: Herbal Tea or Juices
» 08:00 a.m. to 09:30 a.m. :: Hatha Yoga Classes (Beginners and Intermediate)
» 09:30 a.m. :: Breakfast
» 01:00 p.m. :: Lunch
» 04:30 p.m. to 06:00 p.m. :: Hatha Yoga Classes (Beginners and Intermediate)
» 06:00 p.m. :: Ganga Aarti
» 06:30 p.m. to 07:30 p.m :: Meditation
» 08:00 p.m. :: Dinner with Group Discussion (Bonfire)
» 09:30 p.m. :: Lights Out

We have combined yoga courses for beginners and yoga retreat into one program.

» One can join the yoga retreat for one week or two weeks. For a longer length, it would be ideal if you send us a message before submitting your application.
» Couples can get 10% markdown by sharing a room.
» Duration of everyday yoga classes can be expanded whenever required.
» Daily calendar is liable to change depending upon climate conditions.
» Yoga classes are held from Monday to Saturday. Outdoor activities are organized on Sundays.
» One can also attend "Yoga Philosophy" classes during our yoga teacher training or intensive yoga programs.
» Management reserves the right to change daily schedules depending on weather conditions etc.

Syllabus for Yoga Retreat - Mahatma Yoga Ashram, Rishikesh
» Mantra chanting with Ethics of the day
» Practice and Techniques of Shat karma (Cleansing techniques)
» Practice and techniques of Asana (Physical postures)
» Practice and techniques of Pranayama (Breathing practices)
» Practice of Dhyan (Meditation)

Yoga Retreats Highlights - Starlim India
» Yoga training at one of the best yoga schools & ashrams in India registered with Yoga Alliance (USA).
» A personalized yoga training program taught by certified yoga instructors.
» Residential facility amidst ashram surroundings with modern infrastructure.
» Complimentary ayurveda massages, river rafting, trekking and local sightseeing.
» Loving and caring support team.
» Opportunity to experience Indian culture and tradition.
» Inexpensive yoga retreats ($ 350 USD for one week, $ 700 USD for two weeks including Vegetarian meals and accommodation (private room with attached bathroom and Wi-Fi).
» Optionals: Delhi airport to Rishikesh by car ($ 70 USD).
» After completing the retreat, you can take the practice home with you or choose to progress into a 200-hour yoga teacher training course to further develop a deeper yoga practice. Mahatma Yoga Ashram is registered with Yoga Alliance USA.