300 Hour Intensive Ashtanga Yoga Teacher Training Course - Starlim India
FThis course is open to yoga learners who wish to deepen their practice and strengthen their knowledge of yoga so they can become certified yoga teachers. The 300 hour yoga teacher course helps yoga teachers learn the art of teaching traditional Ashtanga Vinyasa Yoga in a scientific manner. At the end of the 300 hour yoga teacher training, the learners who have successfully completed 300 hour training will be given yoga certificates which will entitle them to register with Yoga Alliance as yoga teachers.
The 300 hour yoga training course at Multi Style Yoga School includes the study and practice of Ashtanga Vinyasa Primary Series, Pranayama, Meditation, Kriyas, and Alignment and Adjustment Workshop. The yoga teacher training will give you the tools and the confidence to become a certified yoga teacher. The 300 Hour TTC at the Multi Style Yoga School will at the same time enlighten your mind and spirit so you can travel further on your yoga journey and bring peace to others you teach and interact with. You will increase your knowledge of Ashtanga Vinyasa Yoga in all its manifestations.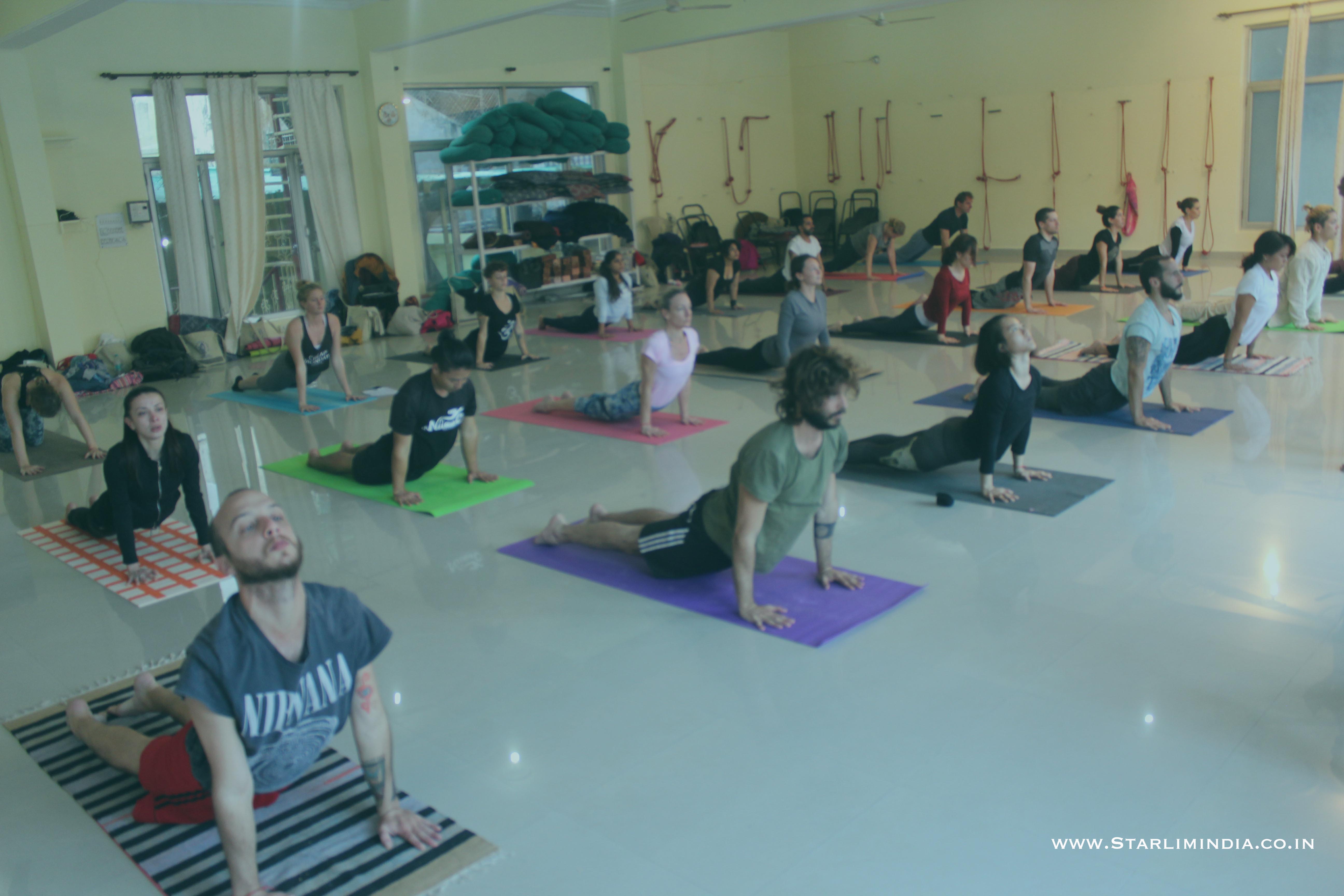 300 Hour Ashtanga Yoga Teacher Training in India - Multi Style Yoga School
The 300 hour yoga teacher training consists of 200 hour Ashtanga Yoga Primary Series and a further 100 hours of either the continuation of the Primary series or beginning the Intermediate Series. Yoga Instructors will make a selection and recommend the requirement to the candidates on the basis of their readiness and preparedness of their body for the dynamic Intermediate Series. The teacher candidates then opt to continue their practice in the Primary Series or move on to the Intermediate Series. If the yoga master recommends the Intermediate Series asana, practice will begin in the last two weeks of the 200 hour yoga teacher training intensive.
| Dates | Status | Price |
| --- | --- | --- |
| ➢ 04 Mar 2019 to 30 Mar 2019 | Booking Open | $ 1900 USD |
| ➢ 01 Apr 2019 to 27 Apr 2019 | Booking Open | $ 1900 USD |
| ➢ 06 May 2019 to 01 Jun 2019 | Booking Open | $ 1900 USD |
| ➢ 03 Jun 2019 to 29 Jun 2019 | Booking Open | $ 1900 USD |
Reservation:To reserve your seat you need to pay 20% of total fee as an advance
which will be non refundable and balance can be paid on arrival before you start your course.
Apply Now
Ayurvedic - Treatment
Our Yoga and Ayurveda retreats in Rishikesh are tailor made for achieving individual health goals. Your treatment starts with an Ayurvedic doctor consultation; our doctors help you understand your Ayurvedic constitutional type after which you will be given a holistic, all-natural treatment plan (Ayurvedic treatments, diet and herbal medicine) based on your personal constitution and health condition. Your daily Ayurvedic treatments consist of Panchakarma (literally The five actions or treatments) treatments that purify your body from toxic materials left by disease or/and unhealthy lifestyle choices. With a doctor you will decide which detoxification treatments suit you best.
Yoga Teacher Training in Rishikesh:
Daily Schedule
The schedule for our 200 hour yoga teacher training course is designed to remember that our students have the right to be offered most extreme intellect in the limited time that they go through with us.
05.30 am – 06.00 am - Kriyas & Mantras ( Mon, Wed, Fri)
05:30 am – 06:00 am - Kriyas ( Tue, Thur, Sat)
06.00 am – 07.00 am -Pranayama & Meditation
07.00 am – 07.15 am - Tea
07.15 am – 08.45 am - Ashtanga Vinyasa Flow
08.45 am – 09:15 am - Breakfast
09.30 am – 10.30 am - Philosophy
10.30 am – 12.00 pm - Study at Yoga hall
12.00 pm – 12:45 pm - Lunch
01.00 pm – 03.00 pm - Self Group practice/ Align & Adjustment
03.30 pm – 04.15 pm - Anatomy
04.15 pm – 04.30 pm - Tea
04.30 pm – 06.00 pm - Hatha Yoga
06.30 pm – 07.30 pm - Dynamic & Traditional Meditation
07.45 pm – 08:15 pm - Dinner
08.30 pm – 09.30 pm - Optional – Yoga Movies or silence meditation

*According to the situation, class schedule may be changed.
*For Sundays, there will be no scheduled courses but they may used for local sightseeing & outings.
The 300 hours Primary and Intermediate Yoga Series taught at Multi Style Yoga School, have been developed with the aim of preparing yoga teachers to have full knowledge of Ashtanga Vinyasa Yoga. This yoga teacher course enables them to build a firm foundation to become certified yoga teachers and teach Ashtanga Vinyasa yoga confidently. It will also enable them to strengthen and deepen their own personal practice of Ashtanga Vinyasa Yoga.