Ayurveda Courses in Rishikesh - Starlim India
Ayurveda is an ancient but holistic and time tested system of medicine that is indigenous to India and traditionally practiced here since centuries. Ayurveda was first mentioned in the Vedas – the ancient texts of the Himalayan sages and it is again gaining popularity because it offers in-depth understanding of how to heal illness at the root. Ayurveda is acknowledged as an authentic medical system and learning Ayurveda therapies at the right ashram can ensure you learn this healing system from Ayurveda professionals. If you are interested in learning all about Ayurveda treatment, massage therapy, preparation of Ayurveda medicines and Ayurveda food and nutrition then Starlim India can provide you the right kind of guidance for Ayurveda courses in India.
Starlim India supported Maa Yoga Ashram in Rishikesh offers a two week intensive course for beginners as well as a four week advanced Ayurveda courses in India. In case you already have some knowledge of Ayurveda practices and have previously undertaken a course then the ashram also customises the Ayurveda course so you can gain skills in areas of your interest. The Ayurveda Course at Maa Yoga Ashram begins with a personal consultation where you are made aware of your own body as this is important to increase your expertise in Ayurveda. You will learn basic Panchakarma, detoxification, cleansing and healing practices of Ayurveda as well as basic yoga and meditation.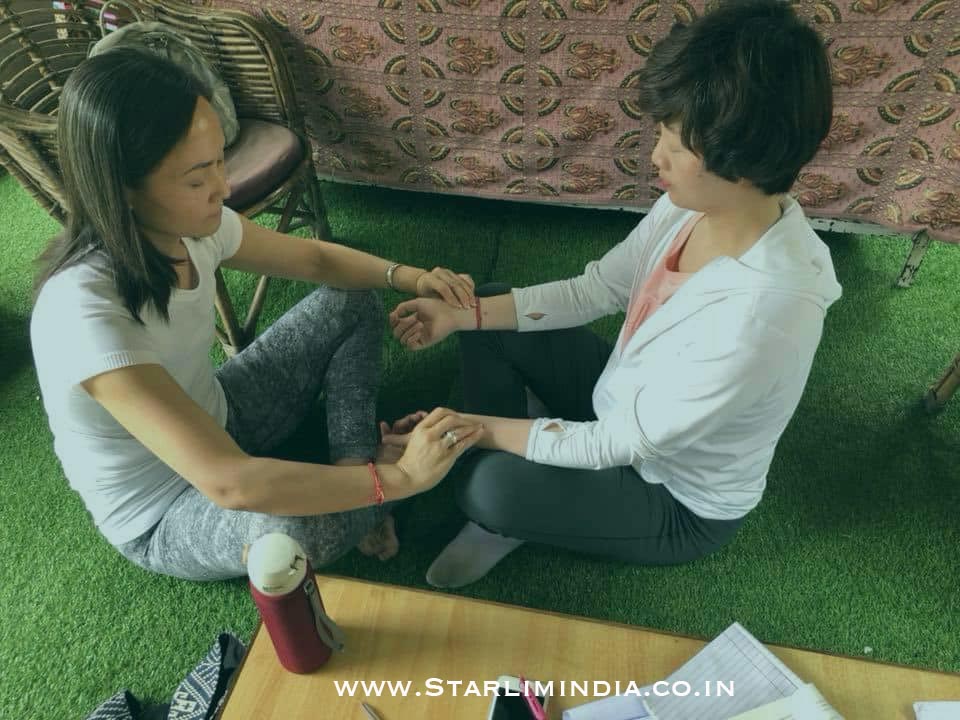 Maa Yoga Ashram: Benefits of Ayurveda Courses
The Ayurveda courses are run by Ayurveda doctors who have vast experience of Ayurveda practices, Panchakarma, massage therapies and herbal medication. All the fundamentals learnt at the Ayurveda Courses can be incorporated to living a full life and which also teach you all about the right kind of nourishment and balance required for a healthy body. The Ayurveda Courses have been designed to allow you full access to the Ayurveda experts on a one-on-one basis. This allows for individual growth where you can easily learn the 5000 year old healing practices from Ayurveda doctors who have been practicing Ayurveda traditionally in the family for generations.
Content of Ayurveda Courses in India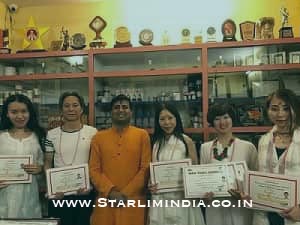 The Ayurveda Courses in India provide theory and practical classes in the traditional Indian Ayurveda therapies and includes anatomy and physiology. You will also learn certain concepts used in Ayurveda like the concept of body, mind and soul, body types or body constitution, body elements, pathway of disease and Ayurveda treatments, pulse training, massage and self-healing, detoxification and nutritional cooking, etc. Since the courses are also customised according to individual needs also the course content changes accordingly. The fee for the Ayurveda Courses in India at Rishikesh includes the tuition fee, clean and hygienic accommodation with attached bath and Ayurveda meals.
Affordable Ayurveda Courses in India: Maa Yoga Ashram, Rishikesh
Professionally managed Ayurveda treatments, training and research, by our highly qualified team of doctors and therapists. We offer programs for non-medical people as well as health professionals in Ayurvedic Panchakarma therapy, with a special program geared to varied levels of training. Our Center also offers consultancy for healthcare professionals. People visit our center for Ayurveda treatments and Training from every corner of the globe on a regular basis.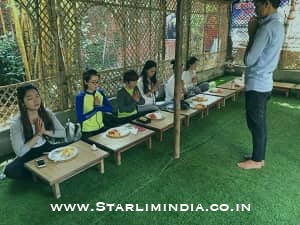 2 Weeks Ayurveda Practitioner Course Rishikesh (2019)
| Dates | Status | Price |
| --- | --- | --- |
| ➢ 02 Jan 2019 to 16 Jan 2019 | Booking Open | $ 1200 USD |
| ➢ 02 Feb 2019 to 16 Feb 2019 | Booking Open | $ 1200 USD |
| ➢ 02 Mar 2019 to 16 Mar 2019 | Booking Open | $ 1200 USD |
| ➢ 02 Apr 2019 to 16 Apr 2019 | Booking Open | $ 1200 USD |
Reservation:To reserve your seat, you need to pay US$ 240 as non-refundable deposit.
Remaining fee i.e. US$ 960 is non-refundable and needs to be paid upon arrival before starting of the course
Apply Now
4 Weeks Ayurveda Practitioner Course Rishikesh (2019)
| Dates | Status | Price |
| --- | --- | --- |
| ➢ 02 Jan 2019 to 30 Jan 2019 | Booking Open | $ 2000 USD |
| ➢ 02 Feb 2019 to 28 Feb 2019 | Booking Open | $ 1000 USD |
| ➢ 02 Mar 2019 to 30 Mar 2019 | Booking Open | $ 2000 USD |
| ➢ 02 Apr 2019 to 30 Apr 2019 | Booking Open | $ 2000 USD |
Reservation:To reserve your seat, you need to pay US$ 400 as non-refundable deposit.
Remaining fee i.e. US$ 1600 is non-refundable and needs to be paid upon arrival before starting of the course
Apply Now
Basic Ayurvedic Massage Course in India
Duration: 1 week
Course Fee: $ 550 USD
Location: Rishikesh
Eligibility: Prior knowledge of Ayurveda is not required
Ideal For: Students and practitioners of yoga, naturopathy, osteopaths, reiki, and Ayurveda
Inclusions: Course fee includes food & accommodation (Pvt. room with attached bathroom)

Ayurvedic Massage Course in Rishikesh
Duration: 2 week
Course Fee: $ 1000 USD
Location: Rishikesh
Eligibility: Prior knowledge of Ayurveda is not required
Ideal For: Students and practitioners of yoga, naturopathy, osteopaths, reiki, and Ayurveda
Inclusions: Course fee includes food & accommodation (Pvt. room with attached bathroom)

Above-mentioned Ayurvedic Massage courses are conducted throughout the year. Minimum no. of students in each batch is 3 and maximum no. of students is 10. To check the availability of seats and course dates of our Ayurveda and panchakarma courses in Rishikesh, please send a mail to support@starlim.org