500 Hour Yoga Teacher Training in Rishikesh -
Starlim India
The 500 hour teacher training course in India is run in accordance with the stipulations laid down by Yoga Alliance for yoga schools that are registered with it. The recognized yoga schools are registered both as RYS 200 and RYS 300 in order for them to run the more advanced 500 hour yoga teacher training which comes after the foundational 200 hour yoga teacher training course. The 500 teacher training course comprises of the 200 hour course plus another 300 hour teacher training to qualify for the certification 500 teacher training course. You can do the training in one go or you could take a break after the 200 hour teacher training course and finish the other 300 hour training later. You could also do the two courses from two different yoga schools that are registered with Yoga Alliance and so eligible to give yoga certification. Once you complete your course you can register with Yoga Alliance as RYT 500 which will provide you with better career opportunities.
The 500 hour teacher training course is an intensive program and can be quite transformational particularly if you do it in India where yoga has originated. Along with a sound knowledge of yoga, you will get a glimpse of Indian culture which will enhance your understanding of yoga and you will be able to better comprehend the reasons for some of the other practices that make up the entire discipline of yoga. The 500 hour teacher training course takes you deeper into those aspects of yoga that you would have just glimpsed in the 200 hour program. The more advanced knowledge will build confidence in you to take up teaching with safety and with the right knowledge combined with your personal experience and awakening to the spiritual aspects of yoga.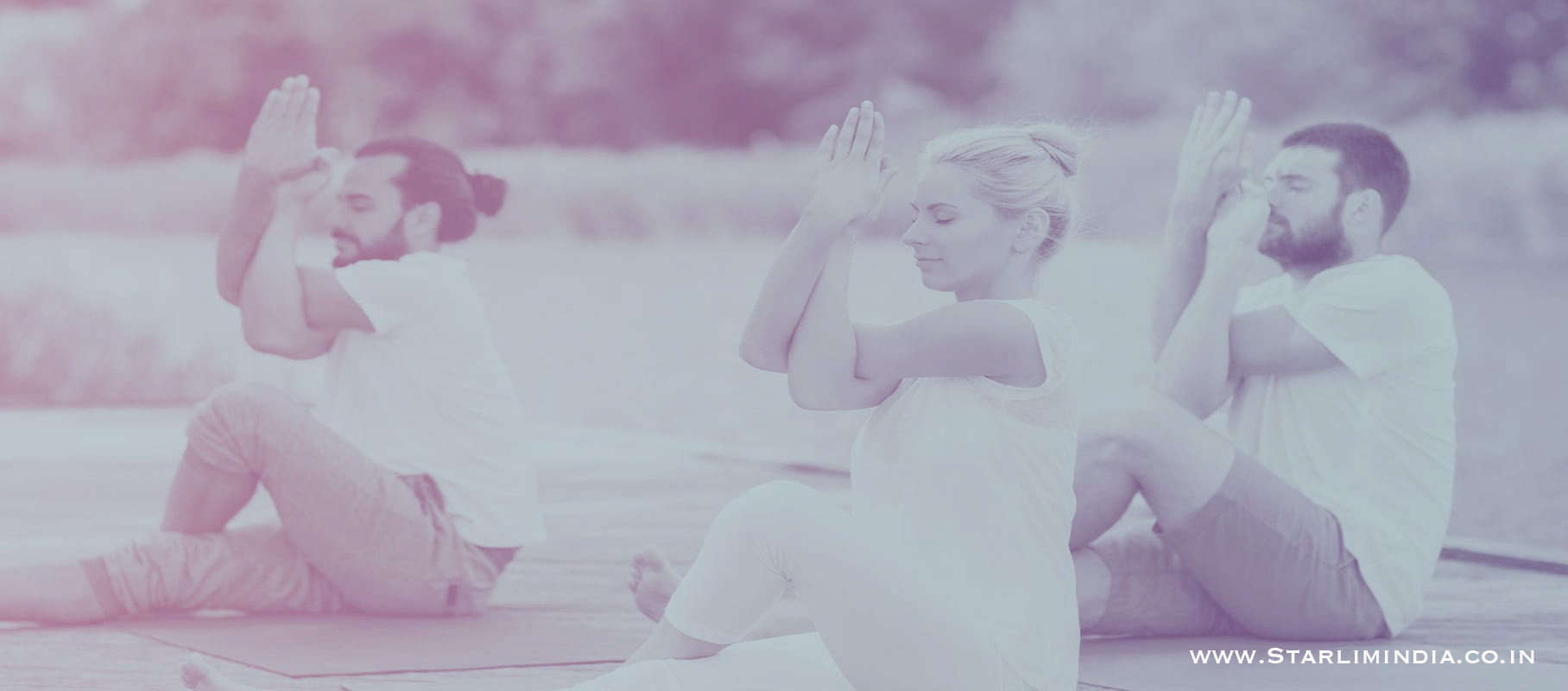 500 Hour Yoga Teacher Training in India (2019)
March – 2019 (500 Hour Yoga Teacher Training in Rishikesh)
April – 2019 (500 Hour Yoga Teacher Training in Rishikesh)
May – 2019 (500 Hour Yoga Teacher Training in Rishikesh)
June – 2019 (500 Hour Yoga Teacher Training in Rishikesh)
July – 2019 (500 Hour Yoga Teacher Training in Rishikesh)
August – 2019 (500 Hour Yoga Teacher Training in Rishikesh)
September – 2019 (500 Hour Yoga Teacher Training in Rishikesh)
October – 2019 (500 Hour Yoga Teacher Training in Rishikesh)
November – 2019 (500 Hour Yoga Teacher Training in Rishikesh)
December – 2019 (500 Hour Yoga Teacher Training in Rishikesh)
Reservation:To reserve your seat, you need to pay 20 % of fees as non-refundable deposit.
Remaining fee needs to be paid upon arrival before starting of the course.
Apply Now
Overview: Yoga Teacher Training in India -
500 Hours
» Internationally certified yoga teacher training certificate course registered with Yoga Alliance (Ryt 500).
» Additional 100 hours of training to enhance your yoga teaching skills.
» A comprehensive yoga teacher training program taught by certified yoga instructors.
» Residential facility amidst ashram surroundings with modern infrastructure.
» Inexpensive yoga teacher training in India (affordable cost -$ 3000 USD - $ 3400 USD including food and accommodation).
» Optional: Delhi airport to Rishikesh by taxi (6-hour drive - $ 70 USD).
» Course fee includes food and accommodation (all students are provided a private room with attached bathroom).
» One can switch from one course to another within 12 months from the actual booking date.
» Balance fee needs to be paid upon your arrival in Rishikesh.
» All fees are non-refundable. Please don't send requests for a refund.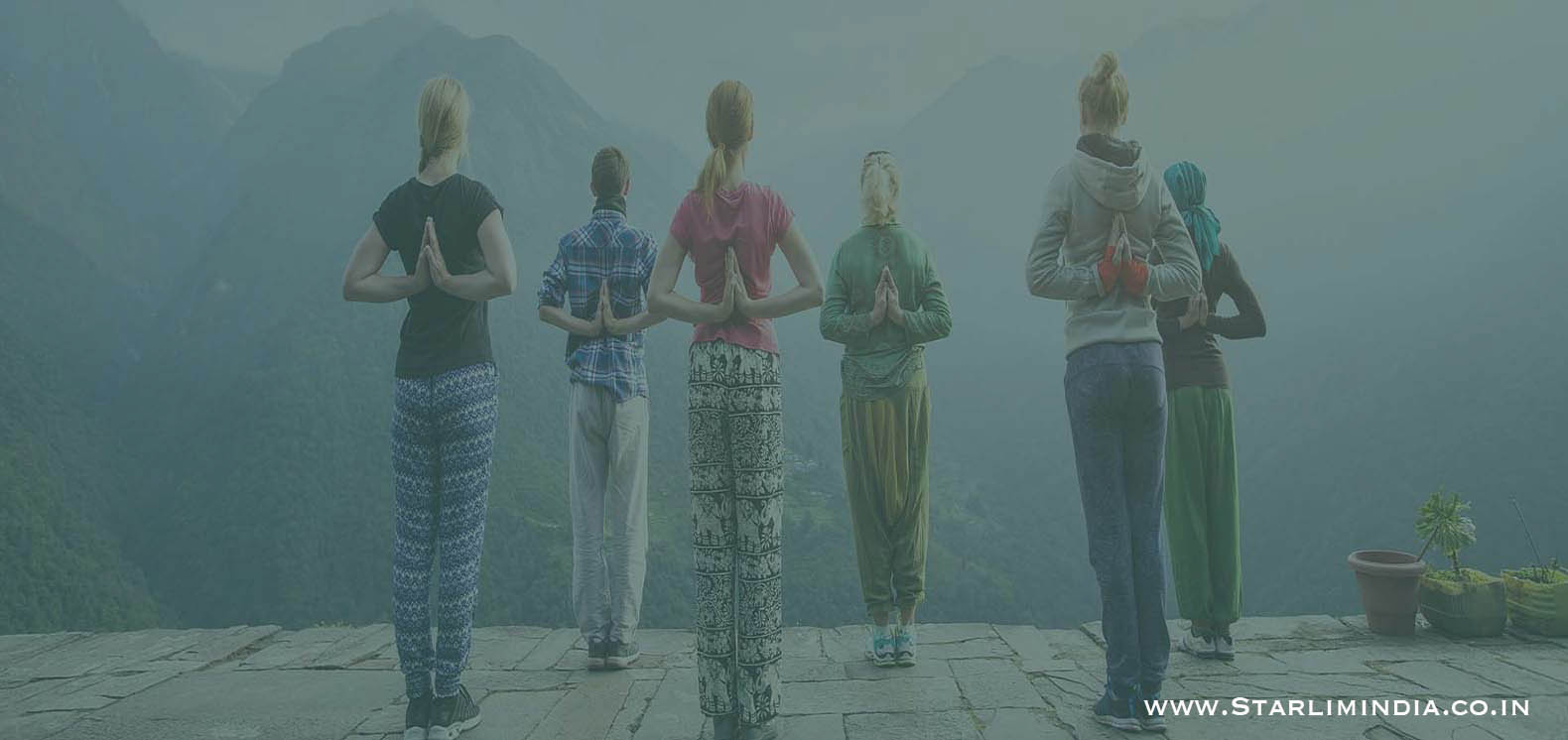 Inclusions:
Yoga Teacher Training Course
» Private room with attached bath and hot water. (Double sharing room are also available with all same facilities).
» 3 organic vegetarian meals a day, 2 time tea & snacks (No egg no dairy & don't even use garlic-onion).
» 2 Ayurvedic massage, Shatkarma Kit (Cleansing techniques).
» Yoga course material.
» Two Outdoor Tour (Sightseeing / Excursions on Sundays).
» Free WI-FI Facility: 24*7

Daily Schedule: 500 Hour
Yoga Teacher Training
In keeping with the requirements of Yoga Alliance - USA, 500-hour YTT program follows a tight schedule where almost each of the 6 to 7 training hours in the day are assigned to some aspect of yoga. You could find the training intensive but enlightening. Depending on the yoga school the mornings can begin as early as 5:30 a.m. with meditation followed by some yoga postures and maybe some classes or lectures in philosophy or anatomy. Chanting and pranayama are also part of the schedule. During training, you are provided with two to three yoga meals, fruit refreshments, and green tea. Daily written homework is also the norm as that is how you will gain in-depth knowledge of the subject. Sleeping early is encouraged as that is part of yogic practice.

"Attendance Policy: Starlim India, Rishikesh takes student participation seriously. Students should plan to attend every class. If you must miss class due to illness or other considerations, please inform the instructors. If you must miss many classes, please consult the program leader about how your absence will affect your graduation."
Yoga Alliance (Ryt 500) Certification:
Ethical Guidelines
The organization Starlim India, Rishikesh inherits the ancient approach of yoga to inculcate and infuse the wisdom of yoga in each and every student of Yoga. To see this vision into practice the whole design of teaching and learning is framed in such a way that ethical sense becomes inevitable for all the members of Starlim India - Rishikesh
At Starlim India, Rishikesh, the very beginning of the day starts with the ancient Code of Conduct prescribed in the name of Dinacharya (the daily regimen). Everyday activities are arranged in the light of Ritucharya (seasonal Code of Conduct). Moreover, every step of behavior of the individual is visualized under the concept of Achar-rasayan (behavioral chemistry).
We see the whole spectrum of Yama (rules, how to act in the society) and Niyama (personal code and conducts) prescribed by Maharishi Patanjali need to be seen into practical, day to day behavioral terminology. If not hundred percent, at least whatever feasible that should be practiced sincerely and honestly. We feel this sense of transparency in the behavior of an individual is essential to be in the path of Yoga.
Code of Conduct:
Registered Yoga Schools in India
» Routine of the course should be strictly followed. Discipline is an integral part of this training program. Disrespect may render the student to lose his/her studentship and in such case, no fees would be refunded.
» Absence from any activity of the scheduled program is a gross breach of discipline. Under inevitable circumstances, a student should obtain permission in advance from the teacher concerned/the respective Manager accordingly.
» If a specific meal is to be avoided, it should be informed to the person concerned in good time, so that no food may be wasted.
» Guests of the students will have to make their own arrangements.
» During the course, any kind of extra-ordinary activities, not related to the course, will not be permitted.
» No student would be allowed to enter into the hall, once the class starts.
» All the library books and other dues, if any, must be settled before leaving the place.
» Smoking and drinking alcohol are strictly prohibited.

Booking Procedure:
500 Hours YTTC
After receiving your TTC application, we'll send you an invoice of 20% (non-refundable) through PayPal (or a link to the payment page) containing all the relevant details about the payments required. Once your payment is processed, a booking confirmation will be sent to you through email.
Refund Policy:
Starlim India - Rishikesh
The booking amount, due with the application, is an advance towards the course fee and it is non-refundable. In case, you are unable to attend our course as per your booking, you can opt for our next courses as per our TTC schedule and availability of seats, within 12 months from the date of your current booking. The remaining fee needs to be paid upon your arrival. Fee once paid will not be refunded and is not adjustable under any circumstances. We understand that emergencies and other life situations do arise. We recommend that you carefully review your schedule and upcoming obligations to ensure that you can commit fully to our yoga teachers training course.