Partners & Associates (Yoga Schools & Ashrams) - Starlim India
Starlim India is on the continual lookout for business partners and alliances to value add to our existing services. We believe in the paradox - The More We Share, The More We Get. Our partnerships are a major facet in the continuing success of building and delivering the best in Yoga, Education & Travel related services. By making partner relationships a top priority, we create mutually beneficial business opportunities to generate increased revenues and maximize our chances of success.

Anadi Yoga Centre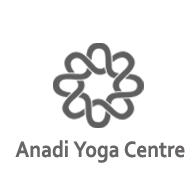 Anadi Yoga Center (AYC) conducts yoga teaching training accredited with Yoga Alliance, The School is situated in Rishikesh-India and is encompassed by excellent mountains in the lower regions of Himalaya with a lavish green encompassing and serenity at the bank of heavenly and compelling Ganges. AYC conducts 200 hours, 300 hours and 500-hour private yoga educator instructional classes with conventional hatha yoga alongside hypothesis and yoga reasoning from essential to propel levels and upon successful completion of course, members are assigned with declaration approved from Yoga Alliance for RYT 200, RYT 300 and RYT 500
Anandvan Yoga Peeth
Anandavan Yog Peeth is a Registered Yoga School (RYS) with Yoga Alliance, which designates our teacher training program as one that follows Yoga Alliance's standards. Training from an approved school (RYS) is a prerequisite for students who wish to register with Yoga Alliance as Registered Yoga Teachers (RYTs).

Ayurveda Wellness Center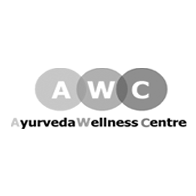 We are a committed group with 20 years of experience, encompassed by beautiful surroundings of Rishikesh and one of the best 20 best Ayurvedic Treatment centre in India .
Through our sound authority in ayurvedic practices, we have restored the old investigation of ayurveda and we are known as one of the prominent ayurvedic treatment centre in Rishikesh,India . We offer Ayurvedic remedies, healthcare facilities, and multi-specialty treatments.
We take into consideration each individual's needs before we customize and formulate a treatment plan which not only treats the ailment but also cleanses, relaxes and revitalizes the individual. We work closely with our clients to find solutions to their unique problems by integrating the ancient wisdom of Ayurveda with current systems.
Maa Yoga Ashram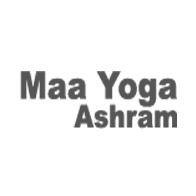 Mahatma Yoga Ashram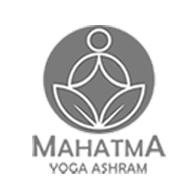 Situated at the bank holy Ganges in the quiet valley of Himalayas in Rishikesh, Mahatma Yoga Ashram is a perfect place for yoga holiday, retreat ,ayurveda retreat, naturopathy and reiki healing. Our all rooms have a stream view and one can hear the mumbling sound of streaming Ganges and is serene place for individuals who are in hunt tranquility in the heavenly nature. Sacred Ganges is flowing at the base of our ashram is only a 100 steps away and one practice outdoor yoga and mediation session at the bank of Ganges.
Multi Style Yoga School
Multi Style Yoga School - Rishikesh is registered Yoga school with Yoga Alliance offers affordable 50, 100, 200, 300 and 500 hour residential yoga teacher training courses in India. The intensive teacher training courses, designed for beginners to advanced level yoga practitioners, are based on Hatha, Ashtanga, Vinyasa Flow, Kundalini and Sivananda Yoga and is Rys 200 & Rys 300 (together it's equivalent to Rys 500) with internationally recognized yoga certifications.
Multi Style Yoga School is managed by experienced and skilled yoga teachers, where most of them instructors are certified and registered with Yoga Alliance. Our lead teacher, Yogi Sidharth (E-RYT® 500, YACEP®) has been teaching various styles of yoga for over 7 years at some of the best yoga teacher training schools in Rishikesh and now is leading the Multi Style Yoga School.

Raj Yoga Rishikesh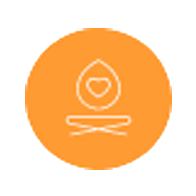 Samatva Yogalaya - Rishikesh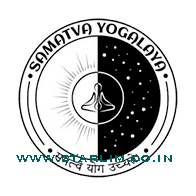 Shiva Tattva Yoga School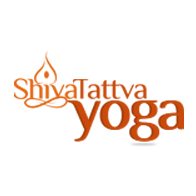 The Yoga School - Rishikesh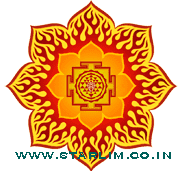 YogaMea - Italy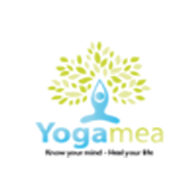 Yogamea was founded by Timea Vitez and Davide Bedetti and has become an official partner of Starlim India, Rishikesh, Certified Yoga School in India Goa. During the summer season we ran our Hatha Yoga Teacher Training courses in Italy and during the winter the Yoga Teacher Training course in Goa, benefits of yoga as though they were in the Himalayas.
Partnerships
At Starlim, many of our clients become our strategic partners. We make every effort to showcase our partners' products and services and refer business to them. It is probably not love that makes the world go around, but rather those mutually supportive alliances through which partners recognize their dependence on each other for the achievement of shared and private goals - Fred A. Allen